Ungnyeo in the Cave - 2009: Charles Alexander Moffat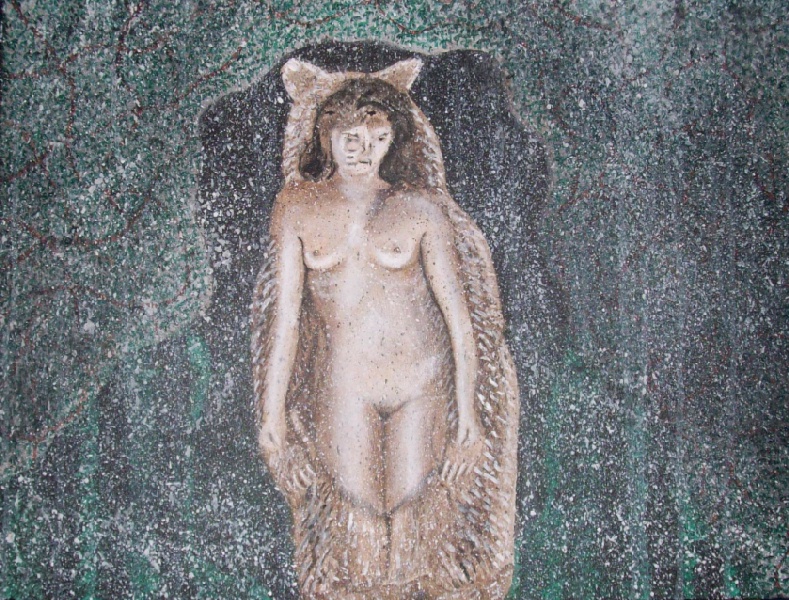 SOLD
Ungnyeo is from the Korean creation myth. (She is also sometimes called Gomnyu.)
Once upon a time a bear and a tiger wanted to become human. They prayed to the god Hwanung to become human. Hwanung heard their prayers and gave them 20 cloves of garlic, a bundle of mugwort and ordered them to live in a cave and eat only this food for 100 days (a variation of the myth says they ate insects instead and a different period of time) and were told to pray to become human during their spare time.
Due to hunger and frustration the tiger gave up and left the cave after roughly 20 days, but the bear remained inside. At the end of the 100 day period, she was transformed into a beautiful woman.
The god Hwanung named her Ungnyeo (pron. oong-nyaw). Ungnyeo was grateful and made offerings to Hwanung but became very lonely for her lack of a husband. She prayed beneath a sacred betula tree and Hwanung heard her prayers and fell in love with her. He took Ungnyeo as his wife and soon after, she gave birth to a son, Dangun, who would go on to found the nation of Korea.
There are very few images of Ungnyeo online, but I've shown one here (below) for comparison by Korean artist Park Hyeondo.
Sincerely,
Charles Moffat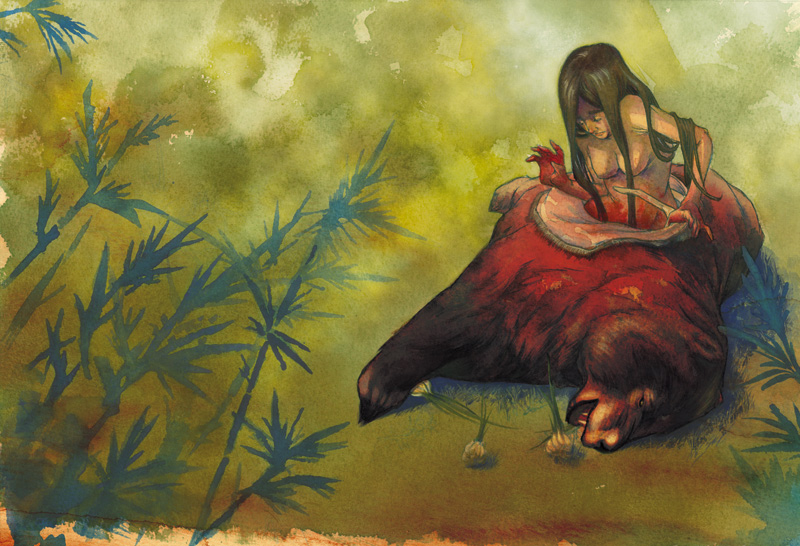 Last Updated: February 9th 2023.