Reproduction of the Burney Relief
---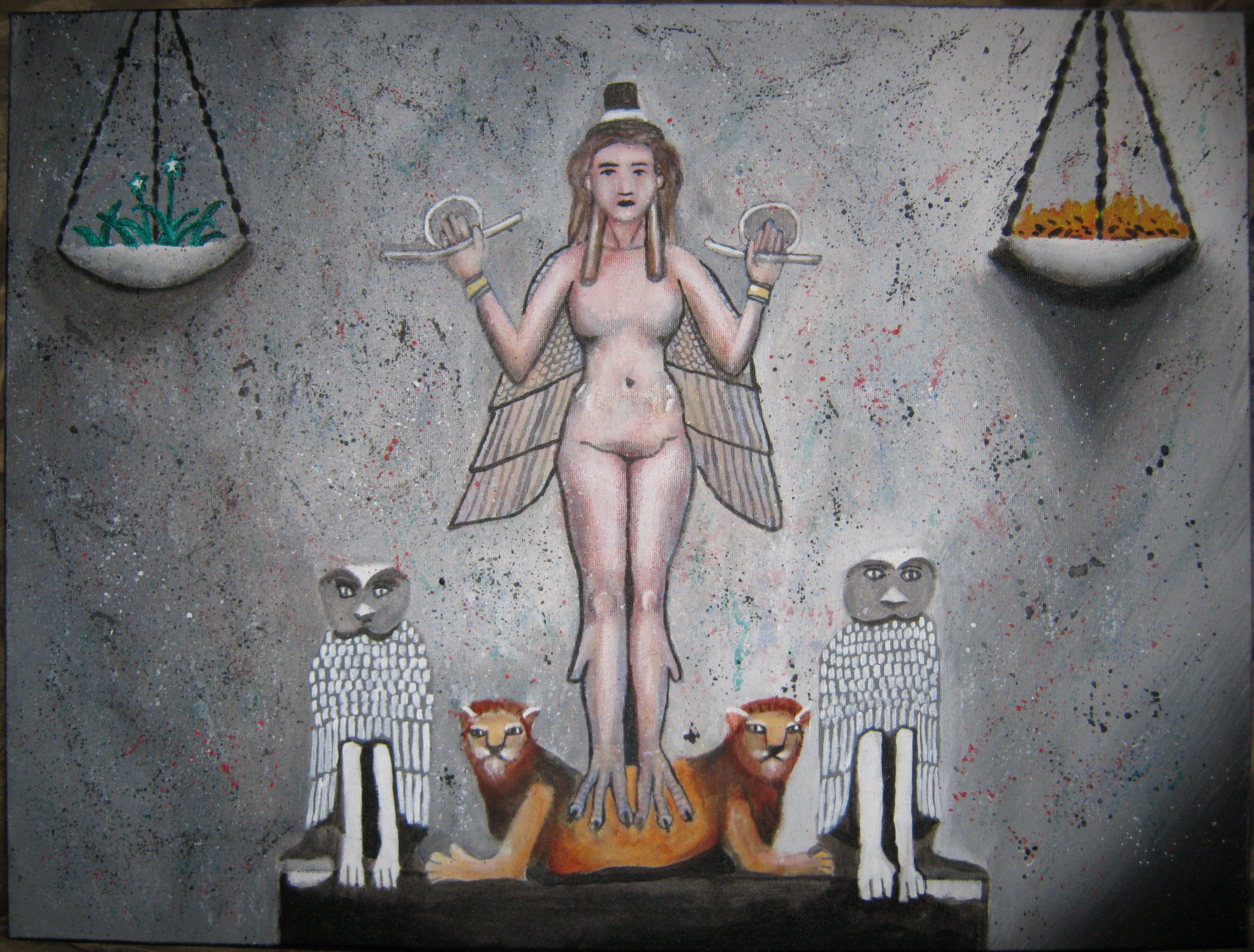 Reproduction of the Burney Relief - August 2010 (SOLD)
"In late July 2010 I was contacted by a producer for the Discovery Channel / Animal Planet, with regards to creating a reproduction of the Burney Relief for their TV show "The Haunted".
The Burney Relief is a relief sculpture currently housed in the British Museum and is believed to be one of very few surviving sculptures of Lilith.
As a Lilith historian and someone who has chosen to paint the topic of Lilith frequently I was honoured to be picked to create a reproduction of the Burney Relief.
The original Burney Relief was taller and knowing that this reproduction would be shown on TV (likely using a 16 by 9 format) I added the two braziers, one for plants and the other for fire, to represent the duality of Lilith (being both a fertility goddess and a protector). I also took artistic liberties with her hair and colouring, in an effort to make it more realistic. Likewise I used photographs of lions as references to create more realistic versions of the cats, including the colouring of their fur and whiskers, since the relief version was amateurish.
Since the TV show "The Haunted" only needed a digital copy of the painting I got to keep the painting. The painting was later sold the same year to a woman in California who had spotted it on Facebook and decided it would make a good gift for her husband who is a Lilith enthusiast.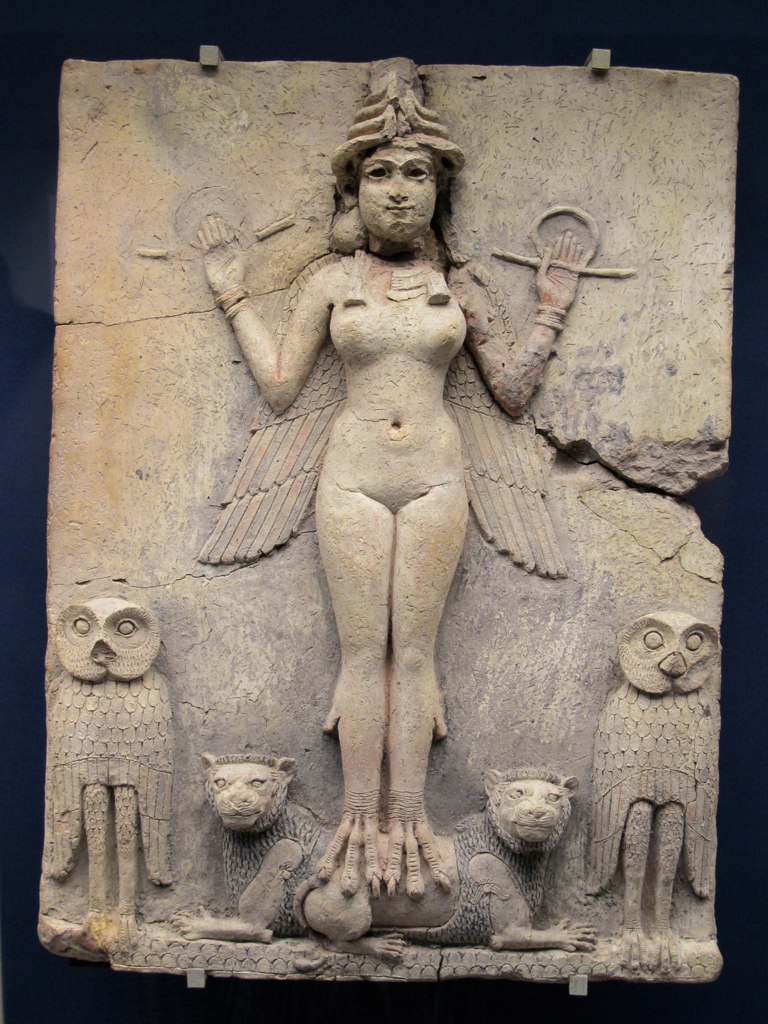 Sincerely,
Charles Moffat"
See Also